Quanser

Shake Table II XY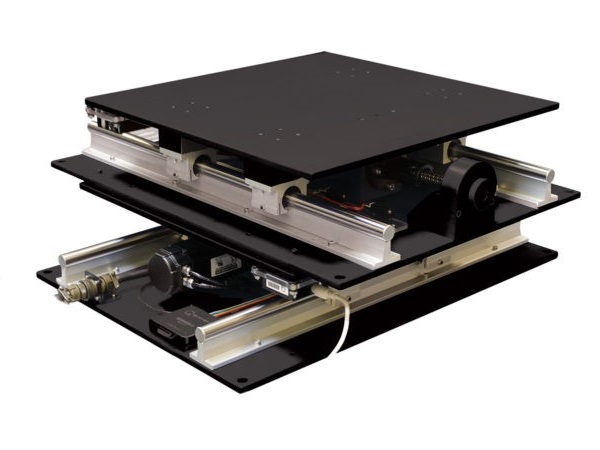 Combining two single-axis Shake Table II units is a cost-effective method to build a dual-axis motion platform. With this Shake Table II XY configuration, you can explore more advanced dynamics analysis topics, and perform research relating to earthquake loss reduction.
The Shake Table II XY consists of two single-axis Shake Table II units mounted perpendicularly on top of each other. Each stage can travel ±7.6 cm. Driven by powerful motors, the Shake Table II XY can achieve an acceleration of 2.5 g when loaded with a 7.5 kg mass.
Furthermore, you can use the two Shake Table II from the XY configuration for other setups, i.e., serial and parallel, to support larger loads, or perform experiments with asynchronous excitation signals.
Specifications:
Dimensions (H x L x W): 61 cm x 46 cm x 25,4 cm
Total mass: 54,4 kg
Payload area (L x W): 46 cm x 46 cm
Maximum payload at 1 g (X-Axis, bottom): 34,7 kg
Maximum payload at 2,5 g (Y-Axis, top): 7,5kg
Maximum travel: ± 7,62 mm