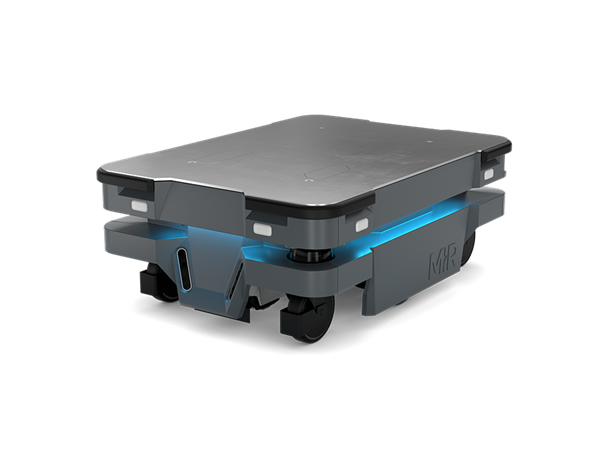 Mobile Industrial Robots (MIR) is a Danish producer of mobile robots used for the automatic handling of loads in closed areas. They are widely used in various industries around the world. Their programming is very simple and can be performed on any computer, tablet or phone. Built-in sensors, together with advanced analysis and control functions, ensure high safety and high work autonomy.
MIR250 is a medium size robot from this producer. It is perfect for carrying small loads in small spaces. It is certified for use in the pharmaceutical, cosmetic and similar industries. It can be extended with various accessories, including collaborative robotic arms. 
The robot is available with an optional docking station.
Parameter 

Value 

Dimensions 

800 x 580 x 300 mm 

Weight 

83 kg 

Carrying capacity 

250 kg 

Maximum speed 

2 m / s 

Positioning accuracy 

± 60mm (± 3mm to the marker)  

Basic sensors 

2 x SICK nanoScan3 security scanner 

2 x Intel RealSense 3D camera 

Communication 

Ethernet, Wi-Fi, GPIO

Battery 

Li-NMC, 47.7V, 1.63 kWh

Typical working time / range 

10h