Assembly table for

Universal Robots UR3 / 3e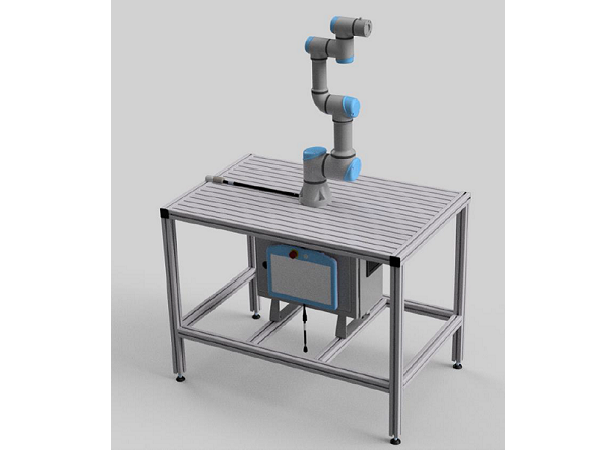 Assembly tables by Education4Industry are an indispensable accessory when completing a robotics laboratory. The stable structure allows for the installation of industrial robots with low lifting capacity. It is possible to equip the table with a fence made of plexiglass, creating a safe cell enabling the robot to work in an external mode.
Technical parameters of the table:
Length / width / height: 1000/640/740 mm or 1000/880/740 mm (without legs)
The structure is made of 40 mm standard aluminum profiles.
The top is made of aluminum profiles with a total of 18 grooves for mounting accessories and additional elements.
Adjustable legs, enabling table leveling.
Dedicated place for mounting the Control Box under the top.
There is an additional option to construct a cell fenced off with Plexiglas plates, with safety systems dedicated to Universal Robots robots. It has bolts that allow for safe door opening. Available with or without a conveyor belt. It is also possible to perform CE certification.