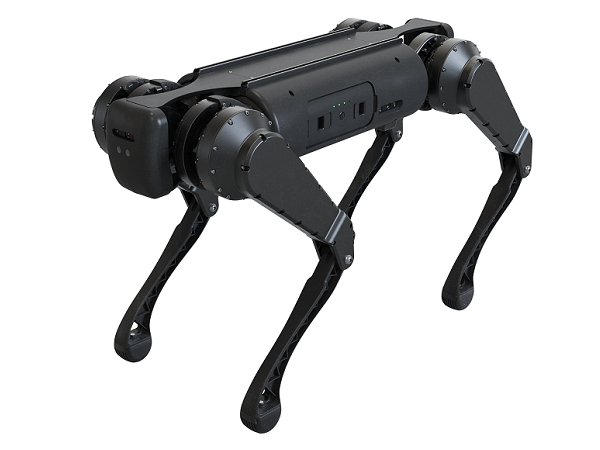 The B1 is Unitree's first truly industrial walking robot. It obtained a certificate of resistance to external conditions at the IP68 level, which allows it to be used in wet and dusty places, such as mines or production plants.
Thanks to the high load capacity, it is possible to mount any set of sensors, communication and computing devices, and even a robotic arm or charging station. In this way, B1 can independently carry out complex and long-term missions autonomously.
Like all Unitree robots, the B1 comes with a simple remote control interface, but allows you to program each of its functions yourself using the provided API and ROS integration.
| | |
| --- | --- |
| Parameter | Value |
| Weight | 50 kg |
| Dimensions | 1108 x 461 x 671 mm |
| Payload | 40 kg |
| Max. speed | 1.8 m/s |
| Motors | 210 Nm |
| Perception controller | 3x NVIDIA NX |
| Sensors | 5x RGBD camera, IMU, encoders, foot pressure sensors |
| Communication | 5G, GPS |
| Available ports | 5x USB, 6x Gigabit Ethernet, 4x RS485, 4x CAN, power supply |
| Power | 12Ah battery lasts for about 2-4 hours of work, optional docking station |