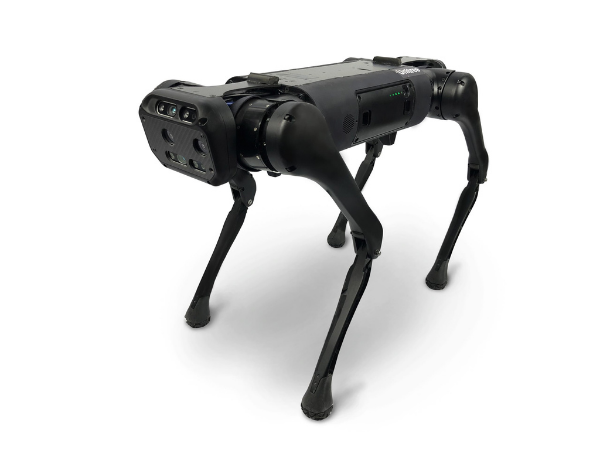 Quadruped robots enable new possibilities for mobile robots in places, where classic wheeled platforms are not enough. Aliengo excels in speed and dexterity, while offering large payload capability. It adds most value in research, where it can help with data collection, mapping, and similar applications. It can be integrated with Kinova Gen3 Lite robotic arm, to expand its capabilities into mobile manipulation.
Aliengo can be ordered with additional sensors:
2D lidar, which adds functions such as: Dynamic obstacle avoidance, Navigation planning, Map building, Selfpositioning
3D lidar, which adds capability to map 3D space.
The robot's ships with easy-to-use software to control the robot and run basic functions. A simple Android/iOS App provides user interface to easily control the robot and run advanced functions such as human recognition, tracking and mapping. Users who want to prototype their own algorithms can use the API provided and ROS integration.
| | |
| --- | --- |
| Parameter | Value |
| Size | About 65x31x60cm |
| Weight: | 21kg |
| Payload: | 12kg |
| Max Speed: | 6 km/h |
| Motors: | 40 Nm, max speed: 26.5 rad/s, weight: about 900g, built in 15 bit encoder, max power with gear: 700W |
| Movement controller: | Intel Core i5 or better, 4GB RAM, 64GB SSD |
| Perception controller: | NVIDIA NX, 8GB RAM, 32GB SSD |
| Sensors: | 2x RGBD camera, 1x V-SLAM camera, IMU, encoders, foot pressure sensor |
| Available ports: | 2x HDMI 2xUSB2.0, 2xUSB3.0, 2x Ethernet,, 1x RS485, power supply |
| Power: | 12600 mAh (about 120min of constant walk) |