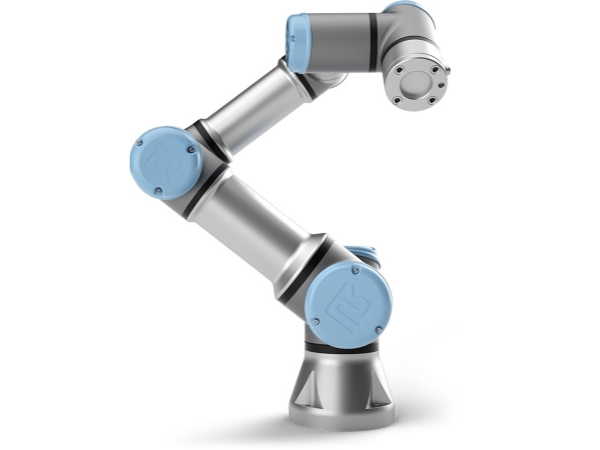 Universal Robots is the world leader in cobots - collaborative robots. It is the fastest growing branch of robotics in the world.
The UR arms are light and have been fitted with safety features allowing them to work with people. They are also very flexible and easy to program. This opens up a whole range of applications; no wonder these robots can already be found in many factories in the world.
Colleges and universities often use UR arms for teaching and research.
The UR3 / 3e is the smallest arm in the Universal Robots. It is perfect for simple experiments where a long reach or lifting capacity are not required. The set includes a 12" graphic teach pendant and a controller with additional inputs/outputs allowing for integration with other devices. 
The arm can be equipped with additional accessories, for example: 
2- or 3-finger gripper

 

Pressure gripper (electric or pneumatic)

 

Miniature conveyor belt for teaching

 

Camera

 

Automatic screwdriver

 
Parameter 

UR3 

UR3e 

Position repeatability 

± 0.1mm 

± 0.03mm  

Lifting capacity (without gripper) 

3 kg 

Range 

500 mm 

Degrees of freedom 

6 

Protection level 

IP64 

IP54 

Ports on the controller 

16 x DI, 16 x DO, 2 x AI, 2 x AO 

Communication interfaces 

Profinet, EthernetIP, TCP / IP, Modbus TCP 

Force / torque sensor 

None (motor current measurement) 

3-axis force sensor and wrist omen (ranges:30N, 10Nm)